Filter Reviews
Size
Quality
Customer Service
Grill
Size
Quality
Customer Service
...
5 star rating

4 star rating

3 star rating

2 star rating

1 star rating
Great Quality!!
Review by Mun H. on 21 Dec 2019
review stating Great Quality!!
The grill is heavy built but very well made. And a lot of fun...Love it....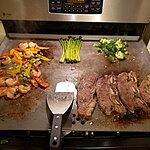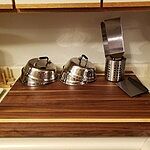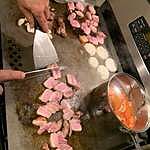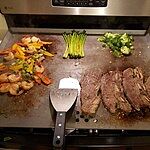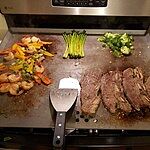 +2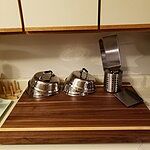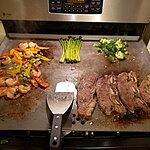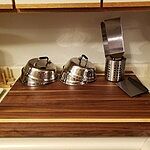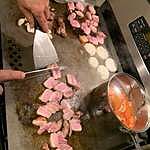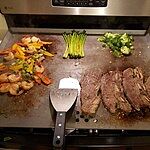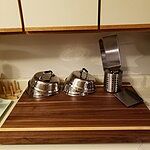 Great product
Review by Alfredo F. on 20 Jun 2020
review stating Great product
This is exactly what I was looking for
Flat Top
Review by Clayton T. on 18 Jun 2020
review stating Flat Top
After weeks and months seeing this advertisement on Facebook, I finally pulled the trigger and my only regret is not getting full size! Seasoning took less time than I had initially thought and love trying new recipes! So far my favorite is making bacon and stir fry.
Bought for my son. Works
Review by Roger O. on 10 Jun 2020
review stating Bought for my son. Works
Bought for my son. Works great. He cooks everything on it. Great buy.
The slim fits super on
Review by Nathan P. on 5 Jun 2020
review stating The slim fits super on
The slim fits super on top of the burners and the quality is fantastic as well. Loving it!!
Q: why does the slim not work with flat top but the larger one does whats the difference in the two thanks i have electric flat top
A: We do not recommend using the smaller Flat Top sizes on glass ceramic cooktops. The size and configuration of burners on glass cooktops varies so much from model to model that it is impossible to standardize a Flat Top to work well on all of the different cooktops. Also, while the large size and mass of the standard Flat Top makes a very stable platform when cooking, the smaller and lighter Slim and Jr. sizes are more likely to move around when cooking and potentially provide a less than satisfactory experience. For these reasons we decided against marketing the Slim and Jr. sizes for use on glass ceramic cooktops.
Q: Hi, can you help me understand why the Slim model is not recommended for glass ceramic top stoves? How does the full size version with spacer kit work for this type of stove, but not the Slim? Thank you.
A: The layout of burners on Glass Ceramic Stoves varies greatly from model to model making a "universal fit" impossible. Provided the Slim fits on your specific stove the next issue is stability. The larger Standard Flat Top has a lot more mass so it is very stable when cooking. The much smaller Slim could be easily pushed around on a glass stove while cooking which creates a less then ideal experience for the user.
Q: Can I use the slim Griddle on a Gas Grill?
A: Great question! There's no reason why you can't use any of the Flat Tops on a grill provided the grill is large enough to accommodate the Flat Top. I would imagine the Slim would fit on just about any grill, so you should be good to go!