4.8 star rating
24 Reviews
LOVE it...
Review by Cressa S. on 30 Mar 2020
review stating LOVE it...
I've used it a bunch already in the first week. Made amazing Philly cheesesteaks! Only issue is that the drip pan doesn't hold very much if cooking greasy things like lots of bacon. I have a glass top stove so it's too close to put a tin foil plan under like others can. And I LOVE the wood cover. SO PRETTY!!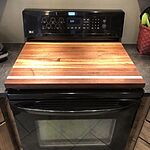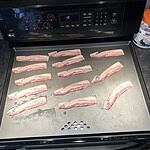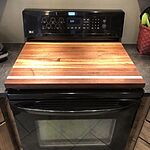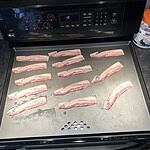 Love it!
Review by James W. on 6 May 2020
review stating Love it!
If you're on the fence, just go for it, especially if you are/were a professional cook that is used to using a flattop!
Just as advertised
Review by James C. on 5 May 2020
review stating Just as advertised
Just as advertised
My New Favorite Toy!
Review by Rae H. on 5 May 2020
review stating My New Favorite Toy!
I absolutely love my new cook top! I can cook a family meal very quickly! It's really fantastic. Breakfast for a big family can be achieved in just minutes. We use it for everything! The beautiful butcher block cover is icing on the cake. The customer service is top notch! These folks care about selling a top quality, American made made product. I highly recommend this product, so much so, I've had lots of family and friends purchase one.
Fantastic!
Review by Iris F. on 4 May 2020
review stating Fantastic!
I am wild about my new Flat Top Ultimate Kit. Every piece in the set is of the highest quality. I'm so glad I ordered the board and all of the spatulas and seasoning items. I know that I will enjoy using my kit for years to come.