4.9 star rating
26 Reviews
Custom Flat Top
Review by Ron G. on 13 Apr 2020
review stating Custom Flat Top
Received my new custom flat top last Friday. Using it with our 6 burner gas range. I commonly use cast iron to cook with - this is basically a big cast iron skillet and is perfect for our needs. This thing is AWESOME. Well built, sturdy materials. Seasoned and cooked breakfast on it yesterday morning. Wishing I'd have got one years ago. Can't wait to continue using it. We have a family of five and will allow us to cook many things at once with a little space to spare. Customer service has been exceptional even with the challenging times we're having right now.
Side note- the 1/2" drip pan only holds about a pound's worth of bacon grease so if you think you might need more space be sure to get a 1" drip pan too!
Highly recommend!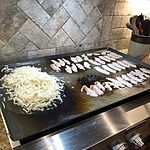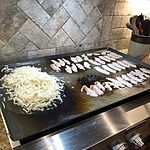 Thank you
Review by Devin S. on 10 Jul 2019
review stating Thank you
Product seems great, perfect fit. Customer service has been great as well!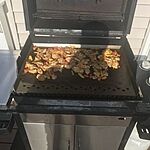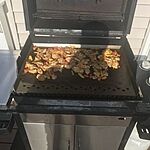 I love it!!!!
Review by Pierre C. on 6 Dec 2019
review stating I love it!!!!
I love it!!!!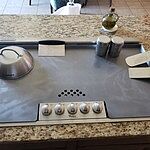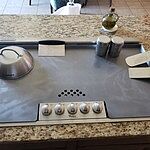 Love It!
Review by Matthew G. on 21 May 2020
review stating Love It!
Has to be the best quarantine purchase so far! Food has been amazing. We've done stir fry, cheesesteaks, chicken, eggs, bacon, hot dogs, grilled cheese, tacos, basically anything and everything! The family says the eggs are the best they have ever had!
Calhoun, S.
5 star rating
Love my Flat Top
Review by Calhoun, S. on 21 May 2020
review stating Love my Flat Top
I had researched numerous griddles before I bought my Flat Top From Steelmade. This is by far the best quality and value of any I found but the deciding factor was the ability to provide the custom size needed for my gas stove top.
All of my inquiries were addressed quickly and cudos to Mike and their customer service.

Happy Customer!
Shawn C.
Q: I have the GE Profile 5 burner cook top that is almost identical to the first picture on your custom page. I want to maximize cook space but my wife would like to keep an open burner or two for something to cook in a pot while using the grill. Can I make a custom that leaves one burner open? Two burners? Would you recommend that or have any experienced thoughts on how best to proceed?
A: Thanks for the question! Yes, we have often received requests for what you are describing. We recommend leaving the left or right 1/3 open for what is basically a custom Jr. Flat Top. I hope I'm articulating this answer clearly! You'd cover the center grate fully and leave the grate to the left or right open. You can make that request in the notes when placing the order. It's likely we have all the dimensions we need from past orders to create this for you.