4.9 star rating
43 Reviews
Best purchase ever!
Review by Chris M. on 20 Mar 2020
review stating Best purchase ever!
I have been using my Steelmade Flat Top non-stop since receiving it about 2 weeks ago. The quick, even heating of the grill along with the non-stick surface make cooking fun and cleaning a breeze! I have been recommending this product to everyone!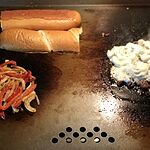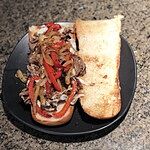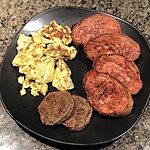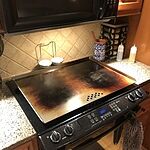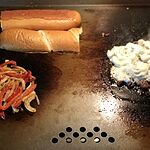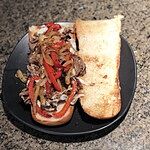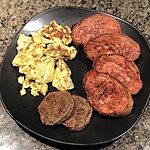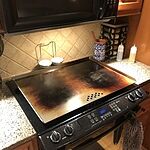 Wow!
Review by Scott M. on 28 Aug 2019
review stating Wow!
Had neighbors over for taco night. I was able to cool 4 different meat choices plus beans with plenty of room to spare. Love this thing after the first use!!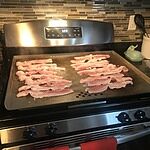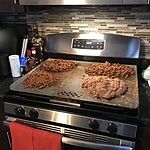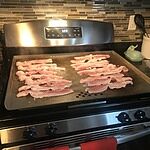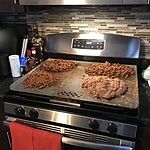 I LOVE this thing!
Review by Nicole G. on 23 Jul 2019
review stating I LOVE this thing!
This flat top is awesome! I've used it more than I use my regular stove top. It's super easy to clean as well. The utensils are fantastic, and the cover board is beautiful! I had some trouble with the drip tray not lining up with the holes due to a ledge on my stove top. I emailed them and I received an email back almost right away, and they solved my issue with a spacer, free of charge! Amazing customer service! Money well spent.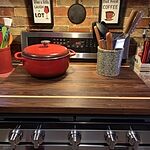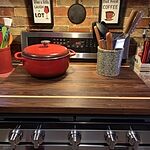 Great purchase
Review by Felicia J. on 11 Mar 2020
review stating Great purchase
I really wasn't sure how this would work out on my electric stove. The first time I warmed it up just to season it a bit, i didn't think I'd be using it a lot. Not true. Every time I use the stove, I am cooking on it. When you first get it, There is an oil or something on it so it will smoke up your house if you don't put your vent fan on and open a window. I have been using it for a week now and YES, I love it. It cooks well. Food doesn't stick. I don't have to use all of the eyes on the stove. It cooks fast. It cleans easy. If you're going to purchase it, you really do have to buy the complete set that comes with the plate, utensils, oil, pour bottles and cleaning scrub. A cook/chef would definitely enjoy this product. Don't worry about the dark spots. That means It's seasoned to perfection for continued use.
So awesome and well made.
Review by Diani R. on 23 Jan 2020
review stating So awesome and well made.
So awesome and well made. Enjoying many family meals!