Filter Reviews
Quality
Heat
Customer Service
Eggs
Wife
Cleaning
Burners
Steel
Cooktop
Issues
Griddle
Holes
...
Top
Flat Top
Drip Tray
Food
Tray
Fits
Cooking
Space
Pan
Piece
Meals
Use
Quality
Heat
Customer Service
...
5.0 star rating

4.0 star rating

3.0 star rating

2.0 star rating

1.0 star rating
Best cooking utility ever!
Review by Shawn W. on 17 Apr 2020
review stating Best cooking utility ever!
I love this flat top its amazing. This is so much better than cooking with pots and pans and the cleanup is way better than anything i have ever used.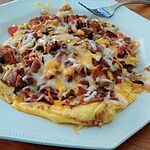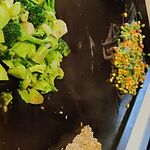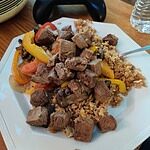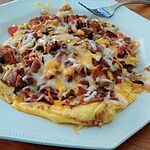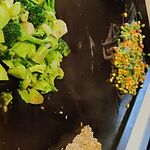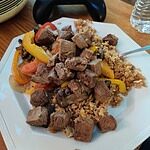 Exceeds expectations
Review by Mandy J. on 17 Apr 2020
review stating Exceeds expectations
I bought this so we can still grill our food without having to be outside in the hot sun, rain or snow. This grill top is amazing! We use it all the time. It's like cooking while camping but within the safety of our home. I highly recommend this product. Thank you!!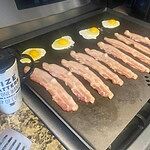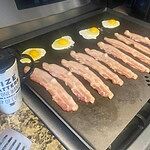 Exactly as promised!
Review by Scott W. on 21 Mar 2020
review stating Exactly as promised!
It was everything that was promised ,and more. Very simple to setup and use. Followed the guide on temperature and slowly heated while prepared for a huge grilled cheese. I'll be ordering accessories next as I'm positive this will become the cooktop of choice.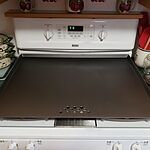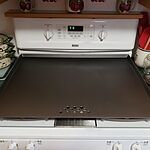 Excellent product.
Review by David S. on 26 Jan 2020
review stating Excellent product.
Great item easy to use and clean. Thank you.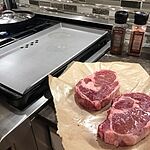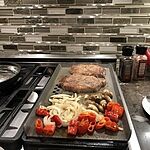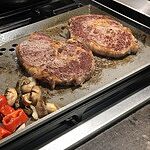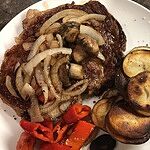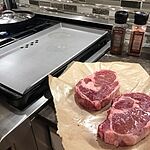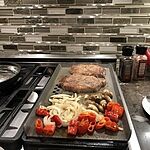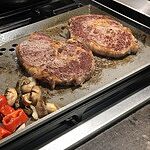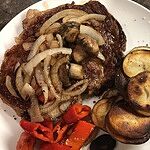 Laurie C.
5.0 star rating
Love my Steelmade Flat Top!
Review by Laurie C. on 18 Jan 2020
review stating Love my Steelmade Flat Top!
Since I already own 2 Blackstone griddles, and know the pros of cooking on a flat top griddle, purchasing a Steelmade for inside was a no-brainer. I've had it 1 week today. I've cooked burgers, eggs, grilled sandwiches, and fried potatoes so far. It retains heat well and heats up evenly. My only caveat is that the grease tray included is too small for my needs. Not a problem though, since I have a gas stove I simply traded out the small tray for a disposable aluminum mini-loaf pan. It fits perfectly in the same spot intended for the grease tray and can easily be tossed out when full. Looking forward to making some Pork Fried Rice later this week! I'm also thinking I will spring for the cutting board cover. This flat top grill is heavy duty, well made and will change the way you cook and clean up for the better! Highly recommended!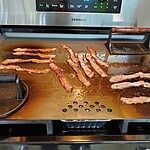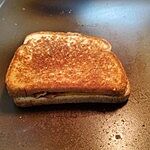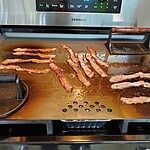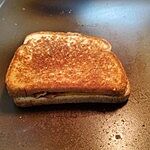 Q: I want to see if it will fit in warming drawer under the stove, what is the full length and width?
A: The Standard Flat Top measures 28-5/16" wide x 20-1/2" deep by 1-1/16" tall
Q: Can this be used on a glass top stove
A: Hey David! We have kits designed specifically for glass stoves. Just check out the collections label for glass ceramic cooktops using the shop link at the top of the page. This particular listing is for gas or electric coil stoves.
Q: Can you put pots and pans on it over the burners when needed (water boil, sauce, etc)?
A: Small pots and pans can absolutely be used on top of the Flat Top for boiling water or making sauces.

We do not recommend using pots larger than 1 quart to boil water directly on the Flat Top for two reasons. First, it is far less efficient than placing the pot directly on top of the burner and will take much longer to bring the water to a boil. Second, the large pot of water can act like a "heat sink" pulling a tremendous amount of heat from the Flat Top and possibly warping the steel temporarily.
Q: Can this be used on an outdoor grill?
Q: Hi, is this unit stationary once you install it? Can I swap back and forth from my tradition gas stove top and your flat grill top? Thank you.
A: Hi there! The Flat Top rests on top of your stove and is easily removed when not in use. :)